SP-7 maiden flight took place on 12/12/2017. Soon, after the customary initial flights, she will be handed over to the squadron. This marks 6th LCA in the 45th Flying Dagger squadron. The SP-5 is not yet into the forces as it is made in the remedial manufacturing line set by HAL by making the Kiram Line being used for LCA, this process of modifying a line meant for one type of aircraft to manufacture different type of aircraft takes time.
CCS Committee lead by PM already has approved funds for Second full blown Manufacturing line for LCA, but it shall be operational by 2019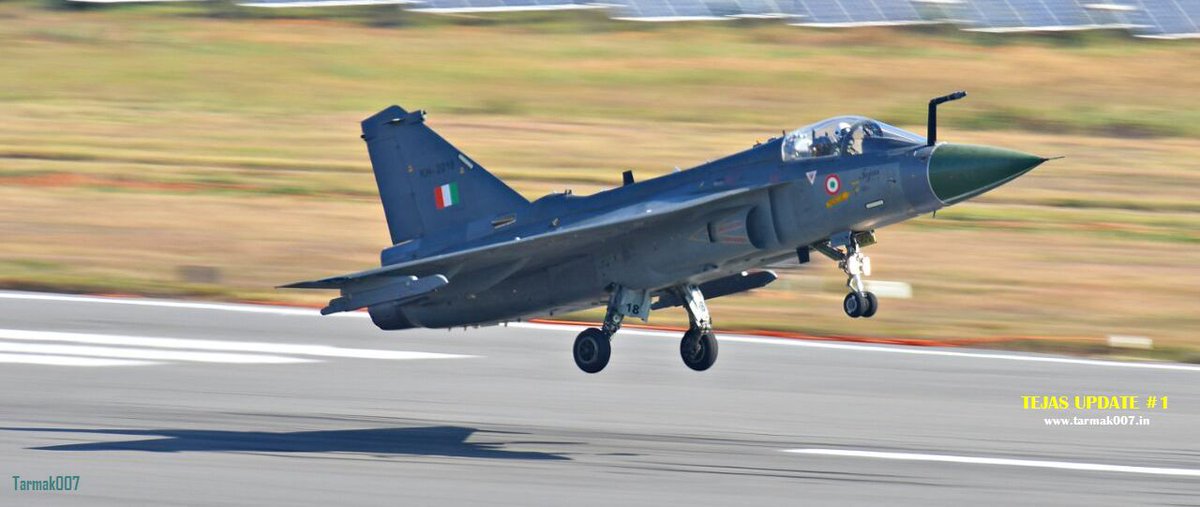 Also it was stated by Raksha Rajya Mantri. Sh Subhash Bhamre in Parliament that the LCA shall achieve FOC by mid 2018. So the IFR probe test on LCA SP-8 are to be cleared by IAF on it's tanker aircraft. First dry test will bee done then complete refuelling test will be done. HAL has done in-house trials of the IFR and now user trials by IAF is awaited in Early 2018.